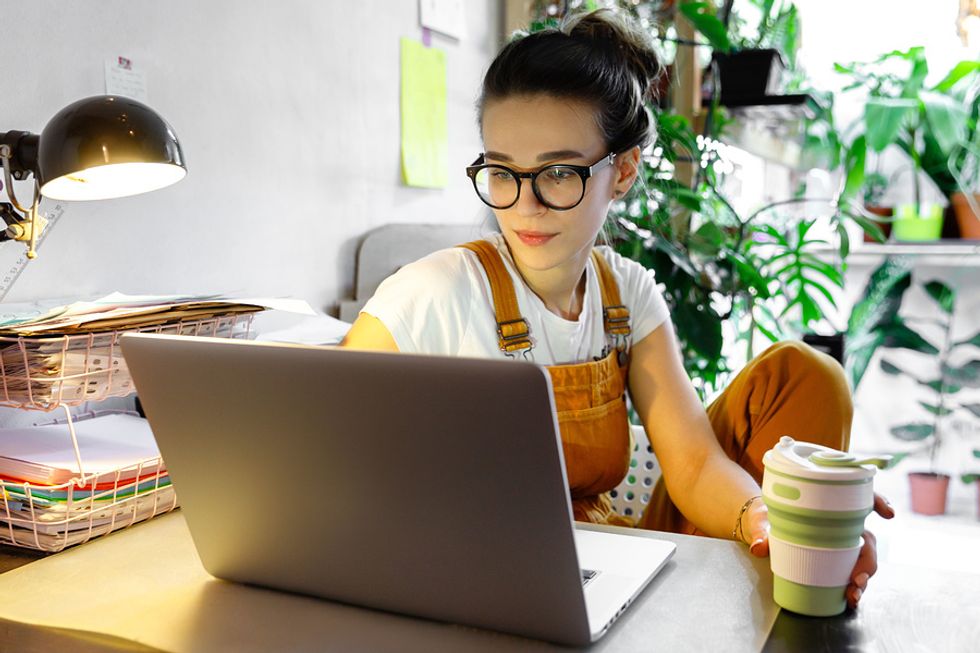 The coronavirus pandemic has thrown everyone for a loop, both personally and professionally.
Whether you were laid off because of the crisis, or are adjusting to working from home, chances are your career is being put to the test right now.
One thing that we're all learning living in this world of social distancing is how important technology is in bridging the gap. You may not be able to go out to dinner with friends and family, but you can still use your computer to talk with them, and see their faces.
Technology is also the lifeline for your career. This was true before the coronavirus pandemic as technology is essential for many businesses, but it's even truer now! In fact, as long as this crisis lasts, you'll need technology to keep your career alive.
So, if you want to excel in your career during these strange times, or are looking for work, you'll need these six technologies for your career to survive:
Be Zoom Ready
If you don't have a Zoom account by now, what are you waiting for? It's easy and free!
Many businesses are using Zoom as their video conferencing platform of choice to hold large company meetings, along with smaller team or one-on-one meetings. The benefit of Zoom is that not only do you get to see your co-workers, but you can also do presentations on it, making the virtual meeting very similar to a regular one.
If you're new to Zoom, take some time to explore it and have a "meeting" with friends or family. The more familiar you are with it, the better.
When it's time to do a work-related Zoom meeting, there are a few rules of thumb that should be followed:
Dress Professionally: It may seem silly to some, especially when you're working from home, but it's important to keep a sense of workday normalcy when working remotely and dressing professionally is important.
Location Is Important: Try to do your Zoom meeting in a home office or quiet room. You don't want distractions at home to interfere with a workplace meeting.
Be Alert At All Times: This rule has multiple meanings. Obviously, be alert during your Zoom meeting, but also be alert of the status of your microphone and camera. There have already been some unfortunate mistakes involving people who thought their zoom microphones and camera were off.
All of these rules also apply to virtual interviews, many of which are done on Zoom.
Get Your LinkedIn Profile In Order
LinkedIn was already a popular career platform prior to the coronavirus pandemic, but now people have more time at home and are taking more time to focus on their careers.
Now is the perfect time to get on LinkedIn to reconnect with your professional network and update your profile. If you haven't been keeping up with your LinkedIn profile, you've missed a lot! Not only is your profile probably outdated, but it can probably be better optimized, too.
Make sure all your relevant career information is up to date, along with your skill sets and any relevant courses or certifications that you have acquired.
It's obviously important to have this information in order if you're looking for a new job, but even if you're not it's still important to take pride in your professional profile because it's a reflection of your personal brand. In addition, you never know when an unexpected opportunity may come up.
Beyond the professional profiles, LinkedIn is a great way to share and read articles that are relevant to your industry, while making new connections and reconnecting with old ones.
Being under quarantine means there's plenty of time to do some extra reading! Why not take advantage of some free career advice?
Like anything on the Internet today, you should do your own research and find blogs that are reputable and fit your personal preferences. LinkedIn, Glassdoor and Indeed have reputable blogs.
And while I may have some bias here, I'd also recommend Work It Daily's blog. Not only is Work It Daily's blog chock-full of free content, but it's also one of the most diverse blogs, filled with information for people at all stages of their career.
Resume and cover letter writing, getting noticed by recruiters on LinkedIn, job interviews, career change, and career growth are just a sample of the topics tackled on the blog. Work It Daily also writes articles about available opportunities for job seekers and workplace trends.
This is another area where you want to do your research and find what works best for your individual needs. But once again, I would recommend Work It Daily!
Work It Daily offers the most affordable career coaching services in the industry, and we take the idea of community to another level. Work It Daily members have 24/7 access to a community of coaches through our online platform and mobile phone app.
In addition, members have access to numerous courses and a network of a few thousand other members at various stages in their careers. The platform is perfect for networking, exchanging ideas, and making new connections that could prove vital in your career growth.
While the coronavirus pandemic has thrown a wrench into many people's job search plans, the search must still go on. In fact, you may need to be even more aggressive with the job search.
It's true that many companies have either frozen hiring or furloughed/laid off employees, but there are still companies hiring. The key is to keep at it! Check websites like LinkedIn, Indeed, and Glassdoor to keep up to date about the most current job openings.
If you do some extra research on the Internet, you'll also find that there are websites tracking what the status of hiring is at major companies across the globe. Here's one such example from Candor.
Things are changing on a daily basis, so stay alert and don't give up the search.
Another thing to keep in mind is the fact that there will be more competition for open positions because of the job losses created by the coronavirus crisis. Preparation will be key!
Working on your career is tough work, especially in these current conditions. That's why it's important to take care of yourself and utilize your downtime for some relaxing and calming activities.
There are many mobile apps that can assist with that, such as Headspace, which includes guided meditations, mini-meditations, and sleep sounds. If you're looking for a little more activity, you could try a virtual workout.
Beyond apps and virtual activities, this can also be a chance to unplug from technology and enjoy more traditional forms of relaxation, such as reading a book, cooking, and spending time with family. The benefit of relaxation is that there is really no wrong way to do it, as long as it works!